Why Residential Treatment
While not mandatory for everyone's recovery, residential treatment can play a crucial role in acquiring new habits and practicing coping skills without distractions. Our residential facilities offer a comprehensive approach to addressing substance abuse and mental health concerns. Through customized treatment plans, we empower individuals to set and achieve their personal recovery goals.
What is Residential Treatment?
Residential treatment is a form of therapy that involves living at the treatment facility for an extended period of time while receiving professional counseling and care. This type of treatment provides a safe, structured space for individuals to work on their recovery from mental health disorders or substance abuse issues without the distractions and temptations of everyday life. Residential treatment also offers 24-hour access to medical professionals and counselors in case of emergencies or sudden needs. It is especially beneficial if the individual has difficulty sticking to a therapeutic or recovery plan when living at home. The combination of support, structure, and accountability that residential treatment provides can be invaluable in helping people overcome psychological challenges and substance abuse issues.
Clinical Services Offered:
Cognitive Behavioral Therapy
Dialectical Behavior Therapy
Detox
Individual and Group Therapy
Intervention Assistance
Educational Groups
Medication Management
Holistic Therapies:
Yoga
Outdoor activities
Art therapy
Stress management
Relapse prevention planning
Aftercare Program
Alumni programs
Personalized Residential Treatment
At Emend Healthcare, we understand that every person and circumstance is distinct. That's why our treatment plans are customized to meet the unique needs of each patient. We strongly believe in holistic healing, addressing not only the symptoms but also the underlying causes of substance use and related mental health conditions. By delving into the root issues, we facilitate genuine transformation. Empowered with the right tools, you can embrace a sustainable life of recovery.
Emend Healthcare Outpatient Treatment Centers
LegitScript
Emend Healthcare adheres to LegitScript's rigorous certification standards. This certification not only promotes transparency but also guarantees compliance with relevant laws and regulations, securing our commitment to maintaining the highest ethical standards in patient care.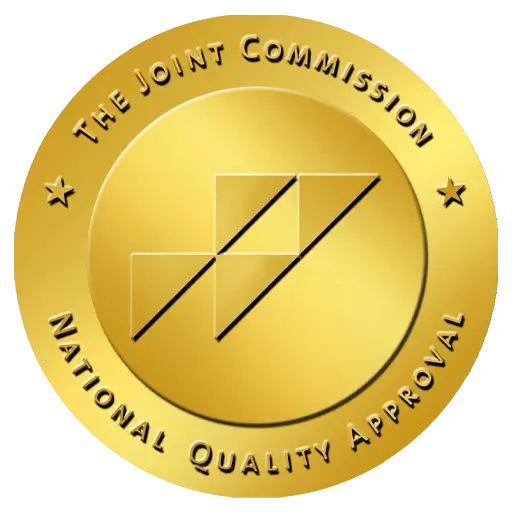 Joint Commission
Our unwavering dedication to safety and quality of care has earned us the prestigious Gold Seal of Approval from the esteemed Joint Commission. With their rigorous standards, the Joint Commission ensures that healthcare providers meet the highest levels of excellence.
NAATP
Since 1978, NAATP has served as the foremost visionary, voice, and thought leader for the addiction service profession. As a nonprofit professional society, NAATP unites top treatment providers across the care continuum, embodying excellence and fostering innovation.
Questions about insurance?
As you seek help for yourself or a loved one, you may have questions along the way. Our experts can help you find the best fit for your specific needs.
We Accept Most Major Insurance Providers