 Benchmark Transitions
Redlands, CA
Operating in Southern California since 1993, we're one of the longest running transitional living programs specifically treating adults with emotional, behavioral, and alcohol or drug addiction issues.
Visit Us
Substance Abuse Treatment
Substance abuse is a serious issue that affects millions of people in the United States, and getting treatment for addiction is an important step towards recovery. Substance abuse treatment programs provide individuals with the support, resources and tools necessary for making lasting changes to their lives.
Mental Health Treatment
Mental health treatment can be a powerful tool for individuals looking to improve their mental wellbeing and live happier, healthier lives. With the right combination of counseling, medication, lifestyle changes, and other therapies, many people find relief from the symptoms associated with mental health disorders.
Accreditation & Licensed
Benchmark Transitions is licensed and certified by the State of California Department of Health Care Services (DHCS) for residential treatment and extended care outpatient programs. Benchmark offers a dual diagnosis program specifically designed for young adult men with co-occurring mental health disorders and substance use disorders (mild/moderate/sever.)
LegitScript
Emend Healthcare adheres to LegitScript's rigorous certification standards. This certification not only promotes transparency but also guarantees compliance with relevant laws and regulations, securing our commitment to maintaining the highest ethical standards in patient care.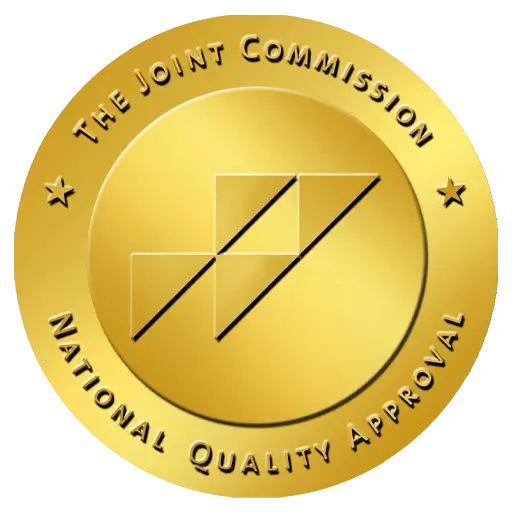 Joint Commission
Our unwavering dedication to safety and quality of care has earned us the prestigious Gold Seal of Approval from the esteemed Joint Commission. With their rigorous standards, the Joint Commission ensures that healthcare providers meet the highest levels of excellence.
NAATP
Since 1978, NAATP has served as the foremost visionary, voice, and thought leader for the addiction service profession. As a nonprofit professional society, NAATP unites top treatment providers across the care continuum, embodying excellence and fostering innovation.
Treatments Offered By Benchmark Transitions
Alcohol Addiction
Benzos Addiction
Cocaine Addiction
Fentanyl Addiction
Prescription Drugs Addiction
Heroin Addiction
Meth Addiciton
Opioid Addiction
Marijuana Addiction
Nicotine Addiction
Anxiety Disorder
PTSD Disorder
Bipolar Disorder
Co-Occurring Disorder
ADHD Disorder
Depression Disorder
Borderline Personality Disorder
Eating Disorder
Failure to Launch
OCD
Questions about insurance?
As you seek help for yourself or a loved one, you may have questions along the way. Our experts can help you find the best fit for your specific needs.
We Accept Most Major Insurance Providers
Programs Offered:
Detox
Residential Treatment
Partial Hospitalization Programs
Intensive Outpatient Program
Transitional Living
Alumni Program
Our Properties
Relapse Prevention
Clinical Services:
EMDR
Equine Therapy
DBT
CBT
Individual Therapy
Group Therapy
Family Support
Experiential Therapy
Life Skills