Getting Help With Emend Healthcare
Deciding to pursue treatment can be a complex process. It can be difficult to reach out for assistance and even more challenging to select the right integrated treatment provider to entrust with your well-being. Therefore, our objective is clear: to offer genuine, direct, and transformative support.
Get Help Now
What Makes Emend Healthcare Different?
Our mission is to pioneer evidence-based, integrated treatment for individuals with co-occurring mental health and substance use disorders. Through our clinical services, education programs, and groundbreaking research, we strive to lead the way in providing comprehensive and effective care.
This is what it means: we genuinely value and recognize the significance of every person's unique story. We firmly hold the belief that no matter what hardships one has faced, there is always an opportunity for restoration and recovery. We are committed to treating each individual holistically, addressing their mind, body, and spirit as integral parts of their journey towards healing. Such is our conviction in this approach that we have rigorously researched and refined our methods over the years, solidifying our belief that fostering lifelong connections is essential for achieving long-term recovery.
We accepts most major insurance providers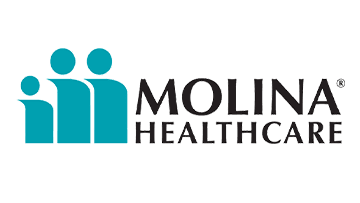 Alcohol Addiction
Benzos Addiction
Cocaine Addiction
Fentanyl Addiction
Prescription Drugs Addiction
Heroin Addiction
Meth Addiciton
Opioid Addiction
Marijuana Addiction
Nicotine Addiction
Anxiety Disorder
PTSD Disorder
Bipolar Disorder
Co-Occurring Disorder
ADHD Disorder
Depression Disorder
Borderline Personality Disorder
Eating Disorder
Failure to Launch
OCD
At Emend Healthcare, we are committed to a comprehensive approach that addresses the entire individual. Our integrated treatment model lies at the heart of our mission. By combining clinical and psychological mental health treatment with our substance abuse programs, we provide our patients with an opportunity to identify the underlying causes of their addiction. This empowers them to achieve lasting wellness.
Our comprehensive range of facilities, from residential treatment centers to outpatient centers, is built upon the integrated treatment model. We understand that each individual is unique and requires personalized attention. Our team of experienced and caring professionals take the time to get to know the needs of every patient, creating a safe, supportive environment for them to work towards recovery.
1
Assessment
Every individual is unique, and we understand that one approach doesn't work for everyone. Upon contacting us, we will ask you targeted questions to assess if our services align with your specific needs. Our utmost priority is to provide you with the most suitable help and support possible.
2
Verify Insurance
Insurance can often feel complex and frustrating. That's why our dedicated team of clinicians is here to review your information and handle the legwork. We'll determine what your insurance covers and any potential out-of-pocket expenses you might encounter.
3
Discussion
After evaluating your assessment and insurance coverage, we'll explore the best places for your needs, balancing quality and affordability. We'll discuss all options together, ensuring you can confidently make the most informed decision in selecting the perfect facility.
Get Started With Recovery
Want to get in touch? We'd love to connect you with one of our many treatment centers and get you started on the road to recovery