Why Outpatient Treatment
Outpatient treatment serves as a transition from residential care or as an ideal starting point, depending on your specific needs. Our outpatient centers provide a comprehensive recovery journey, combining evidence-based, integrated treatment with holistic therapies to nurture the complete well-being of individuals.
What is Outpatient Treatment?
Not everyone can take a lot of time away from their job, family and personal responsibilities for treatment. With our outpatient treatment programs, you don't have to. Receive the same evidence-based mental health and addiction treatment you need without staying overnight or spending long hours in therapy. Our outpatient treatment is offered with flexible schedules, and certain facilities offer specialized programs and partial hospitalization services. Upon arrival, a strategic plan is created just for you so you receive the right combination of therapies to address your needs.
Individualized Outpatient Treatment
Our programs are designed to assist you in initiating and sustaining sobriety, as well as enhancing your overall quality of life. We provide comprehensive treatment that addresses all aspects of your being, allowing you to rediscover your motivation and inspiration in life, reclaim your identity, and experience greater happiness and well-being.
Clinical Services Offered:
Cognitive Behavioral Therapy
Dialectical Behavior Therapy
Comprehensive Assessments
Motivation through Therapy
Intervention assistance
Medication management
Chronic pain management
Holistic Therapies:
Yoga
Outdoor activities
Art therapy
Stress management
Relapse prevention planning
Aftercare Program
Alumni programs
Emend Healthcare Outpatient Treatment Centers
LegitScript
Emend Healthcare adheres to LegitScript's rigorous certification standards. This certification not only promotes transparency but also guarantees compliance with relevant laws and regulations, securing our commitment to maintaining the highest ethical standards in patient care.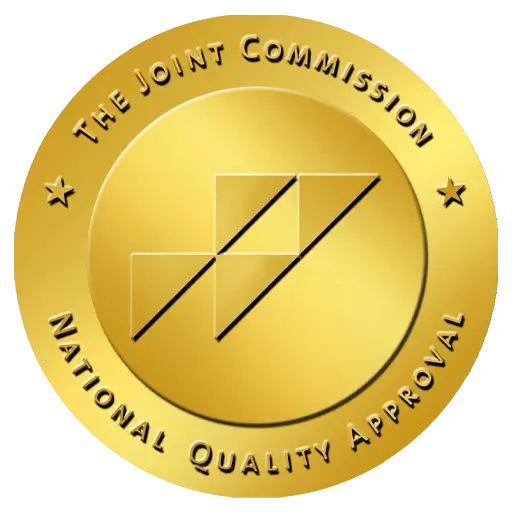 Joint Commission
Our unwavering dedication to safety and quality of care has earned us the prestigious Gold Seal of Approval from the esteemed Joint Commission. With their rigorous standards, the Joint Commission ensures that healthcare providers meet the highest levels of excellence.
NAATP
Since 1978, NAATP has served as the foremost visionary, voice, and thought leader for the addiction service profession. As a nonprofit professional society, NAATP unites top treatment providers across the care continuum, embodying excellence and fostering innovation.
Questions about insurance?
As you seek help for yourself or a loved one, you may have questions along the way. Our experts can help you find the best fit for your specific needs.
We Accept Most Major Insurance Providers