Admissions
We understand that deciding to seek treatment for addiction and mental health concerns can be overwhelming. When you reach out to us, we deeply respect and appreciate your individual journey. Our top priority is to listen to your experiences and background to provide personalized treatment that suits you best. Our goal is clear but meaningful: to provide genuine, transparent, and life-changing support.
1
Assessment
Every individual is unique, and we understand that one approach doesn't work for everyone. Upon contacting us, we will ask you targeted questions to assess if our services align with your specific needs. Our utmost priority is to provide you with the most suitable help and support possible.
2
Verify Insurance
Insurance can often feel complex and frustrating. That's why our dedicated team of clinicians is here to review your information and handle the legwork. We'll determine what your insurance covers and any potential out-of-pocket expenses you might encounter.
3
Discussion
After evaluating your assessment and insurance coverage, we'll explore the best places for your needs, balancing quality and affordability. We'll discuss all options together, ensuring you can confidently make the most informed decision in selecting the perfect facility.
4
Getting Treatment
Once we have identified the facility that suits you best, the next step is to promptly schedule your admission. While the typical duration for residential treatment is 30 days, the length may differ based on each individual's specific circumstances.
LegitScript
Emend Healthcare adheres to LegitScript's rigorous certification standards. This certification not only promotes transparency but also guarantees compliance with relevant laws and regulations, securing our commitment to maintaining the highest ethical standards in patient care.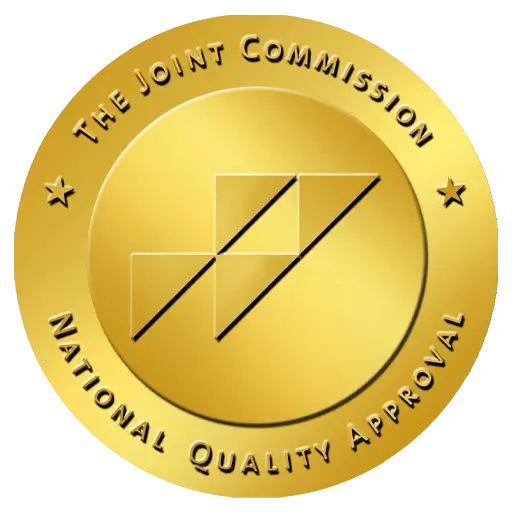 Joint Commission
Our unwavering dedication to safety and quality of care has earned us the prestigious Gold Seal of Approval from the esteemed Joint Commission. With their rigorous standards, the Joint Commission ensures that healthcare providers meet the highest levels of excellence.
NAATP
Since 1978, NAATP has served as the foremost visionary, voice, and thought leader for the addiction service profession. As a nonprofit professional society, NAATP unites top treatment providers across the care continuum, embodying excellence and fostering innovation.