Bridge of Montclair
Montclair, CA
The Bridge of Montclair is dedicated to transforming the lives of those suffering from the disease of addiction by treating substance use and co-occurring disorders with evidence-based therapies and licensed professional clinicians, psychiatrists, and counselors committed to providing the highest standard of care.
Visit Us
Substance Abuse Treatment
Substance abuse is a grave problem impacting millions of individuals in the United States. Seeking treatment for addiction is a crucial stride towards recovery. Substance abuse treatment programs offer vital support, resources, and tools for making enduring transformations in one's life.
Mental Health Treatment
Effective mental health treatment can serve as a potent resource for individuals seeking to enhance their mental well-being and cultivate a happier, healthier existence. Through a harmonious blend of counseling, medication, lifestyle adjustments, and various therapies, countless individuals experience alleviation from the distressing symptoms attributed to mental health disorders.
Accreditation & Licensed
Bridge of Montclair is licensed and certified by the California Department of Health Care Services (DHCS) for residential treatment and extended care outpatient programs. Benchmark provides a specialized dual diagnosis program for adultts with co-occurring mental health disorders and substance use disorders (mild/moderate/severe).
LegitScript
Emend Healthcare adheres to LegitScript's rigorous certification standards. This certification not only promotes transparency but also guarantees compliance with relevant laws and regulations, securing our commitment to maintaining the highest ethical standards in patient care.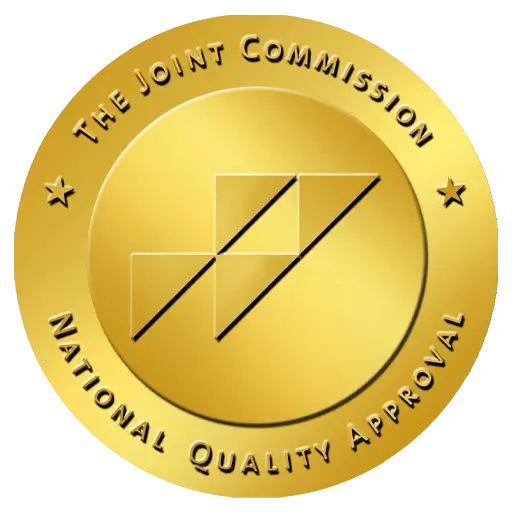 Joint Commission
Our unwavering dedication to safety and quality of care has earned us the prestigious Gold Seal of Approval from the esteemed Joint Commission. With their rigorous standards, the Joint Commission ensures that healthcare providers meet the highest levels of excellence.
NAATP
Since 1978, NAATP has served as the foremost visionary, voice, and thought leader for the addiction service profession. As a nonprofit professional society, NAATP unites top treatment providers across the care continuum, embodying excellence and fostering innovation.
Treatments Offered By Bridge of Montclair
Alcohol Addiction
Benzos Addiction
Cocaine Addiction
Fentanyl Addiction
Prescription Drugs Addiction
Heroin Addiction
Meth Addiciton
Opioid Addiction
Marijuana Addiction
Nicotine Addiction
Anxiety Disorder
PTSD Disorder
Bipolar Disorder
Co-Occurring Disorder
ADHD Disorder
Depression Disorder
Borderline Personality Disorder
Eating Disorder
Failure to Launch
OCD
Questions about insurance?
As you seek help for yourself or a loved one, you may have questions along the way. Our experts can help you find the best fit for your specific needs.
We Accept Most Major Insurance Providers
Programs Offered:
Detox
Residential Treatment
Partial Hospitalization Programs
Intensive Outpatient Program
Transitional Living
Alumni Program
Relapse Prevention
Clinical Services:
EMDR
DBT
CBT
Individual Therapy
Experiential Therapy
Grief Therapy
Group Therapy
Family Support
Life Skills